International and regional brands
of Lactalis International
Brand presentation
Valbreso comes from the rugged plateaus surrounding the Mediterranean Sea in southern France. Valbreso is crafted following traditional methods and is matured in brine, which gives it a characteristic flavor and texture.
Valbreso is a premium cheese brand, made with 100% sheep's milk, offerin  a unique creaminess with no bitterness or aftertaste and a rich tangy yet delicate taste with a very subtle saltiness.
Product range
Valbreso is available in Retail in 300g jars with basil, herbs / 200g light zaatar original and in Food Service with tins 600g, 8kg, 16kg.
To sum up
Production site: France

Product: Sheep's milk cheese : 200g to 16kg block
Lactalis International
For more than 25 years, Lactalis International has been providing a large range of dairy products, for retail and food service customers, in Asia, Africa, Middle East and in the French Overseas Territories.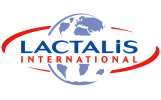 Browsing