You wish to contact our teams?
Lactalis China
283 Huai Hai Zhong Road
Hong Kong Plaza South tower
Office 1508
20021 Shanghai
Tel: 00862163906636
Lactalis Hong Kong Ltd
Unit 2501 – 25th floor
9 Chong Yip Street
Kwun Tong
Kowloon 852 Hong Kong
Tel: 0085239152188
Lactalis Singapore Pte. Ltd
10 Raeburn Park #01-09
088702 Singapore
Tel: 006564846090
Lactalis Cambodia
Representative Office
N°11 street 9
Phnom Penh
Tel: 00855965094123
Lactalis Vietnam
Suite 16, 31F, Saigon Trade Center,
37, Ton Duc Thang Street
Ben Nghe Ward, District
Ho Chi Minh City
Tel: +84 28 39 11 02 80
Lactalis Indonesia
Equity Tower 35th F Lot 9 Kav 52-53 SCBD
JL.Jend. Sudirman Jakarta
Tel: Jakarta 12190
Lactalis Philippines
Representative Office
L17, 6750 Ayala Avenue
Makati city
Tel: Manila Philippines 1216
Lactalis Korea
7F., 11, Banpo-daero 30-gil
Seocho-gu, Seoul
South Korea 06647
Tel: 0082269336932
Lactalis Japan
企業情報, ラクタリス・ジャポン(駐在事務所
〒105-0014 東京都港区芝2-10-1
芝メディックビル4階
Tel: 006564846090
Contact Middle East / North Africa
Lactalis Dairy Products & Trading Middle-East
Tameem Building House
Office 1106
Barsha Heights
Dubai
Tel: 0097143623025
Lactalis Congo
S/C Pricewaterhousecoopers Tax & Legal
BP 1306 Pointe Noire
République du Congo
Lactalis Togo
Quartier Sito Avedji
04 BP 632 BP 632
Lomé
Togo
Contact French Overseas Territories
Lactalis Océan Indien
Centre d'Affaires de Savanna
14, Rue Jules Thirel
Bureau n° 21 -1
97460 Saint Paul
Ile de la Réunion
Tel: 00262709007
Lactalis Caraïbes
Centre Commercial Les Galeries de Houelbourg
ZI Jarry
35, rue Ferdinand Forest
97122 Baie Mahault
Guadeloupe
Tel: 0033590601924
Lactalis International
16 avenue Jean Jaurès
94607 Choisy-le-Roi
France
Tel: 0033149785600
Export Business Development
Asia – Africa – Middle East – French Overseas Territories

of the Lactalis Group, the worldwide leader in the dairy industry
Lactalis International
For more than 20 years, Lactalis International has been providing a large range of dairy products, for retail and food service customers, in Asia, Africa, Middle East and in the French Overseas Territories.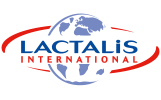 Browsing