You wish to contact our teams?
Lactalis China
283 Huai Hai Zhong Road
Hong Kong Plaza South tower
Office 1508
20021 Shanghai
Tel : +862163906636
Lactalis Hong Kong Ltd
Unit 2501 – 25th floor
9 Chong Yip Street
Kwun Tong
Kowloon 852 Hong Kong
Tel: +85239152188
Lactalis Singapore Pte. Ltd
10 Raeburn Park #01-19
088702 Singapore
Tel: +6564846090
Lactalis Cambodia
Representative Office
N°11 street 9
Phnom Penh
Tel: +855965094123
Lactalis Vietnam
Suite 16, 31F, Saigon Trade Center,
37, Ton Duc Thang Street
Ben Nghe Ward, District
Ho Chi Minh City
Tel: +842839110280
Lactalis Indonesia
Equity Tower 35th F Lot 9 Kav 52-53 SCBD
JL.Jend. Sudirman
Jakarta 12190
Lactalis Philippines
Representative Office
L17, 6750 Ayala Avenue
Makati city
Manila Philippines 1216
Lactalis Korea
7F., 11, Banpo-daero 30-gil
Seocho-gu, Seoul
South Korea 06647
Tel: +82269336932
Lactalis Export Australia Ltd
Ground Floor, 37 Dalmore Drive
Scoresby VIC 3179
Tel: +61392138113
Contact Middle-East / North Africa
Lactalis Dairy Products & Trading Middle-East
Tameem Building House
Office 1106
Barsha Heights
Dubai
Tel: +97143623025
Lactalis Levant
Jdeidet el metn, al anwar street
Nasrallah building
Beirut
Lebanon
Tel: +9611885530
Lactalis – Hanilor
Ground floor, Nasrallah building
Al-Anwar street, Jdeideh (Metn)
PO Box 90-1158
Lebanon
Tel: +9611899543
Lactalis – Smeds International
Tameem Building House
Office 1109
Barsha Heights
Dubai
Tel: +97143623025
Maghreb
Lactalis Maghreb
Immeuble La villa
375 Route d'El Jadida
5ème étage – Bureau N°17
20 250, Casablanca
Tel: +212808634923
Contact French Overseas Territories
Lactalis Océan Indien
Centre d'Affaires de Savanna
14, Rue Jules Thirel
Bureau n° 21 -1
97460 Saint Paul
Ile de la Réunion
Tel: 00262709007
Lactalis Caraïbes
Centre Commercial Les Galeries de Houelbourg
ZI Jarry
35, rue Ferdinand Forest
97122 Baie Mahault
Guadeloupe
Tel: 0033590601924
Lactalis International
16 avenue Jean Jaurès
94607 Choisy-le-Roi
France
Tel: 0033149785600
Lactalis International
For more than 25 years, Lactalis International has been providing a large range of dairy products, for retail and food service customers, in Asia, Africa, Middle East and in the French Overseas Territories.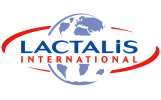 Browsing