Terms and conditions
Website publication
This website is published by LACTALIS INTERNATIONAL, a French SNC company, with capital of 40.000 EUR, registered at CRETEIL registry of companies under the number SIREN 353 155 492 and having its registered office at 16 avenue Jean JAURES, Immeuble ORIX, 4ème étage 94600 CHOISY-LE-ROI (France).
Contact : Lactalis International, Service Marketing, 16 avenue Jean Jaurès, 94600 Choisy-le-Roi.
The Publication Director is Mr Daniel JAOUEN.
Website Creation
This site was created by KWAN agency, whose head office is situated 2 chemin du Colombier, 77600 JOSSIGNY.
Website Hosting
This site is hosted by Océanet Technology, simplified joint-stock company with capital of 1.000,000 EUR, registered at the Nantes registry of companies under the number 408 893 063, and headquartered at: 2 impasse Joséphine Baker 44800 St Herblain, France.
Contact : +33 2 28 03 78 78.
Personal Data
LACTALIS INTERNATIONAL may collect your personal data for the purposes of responding to your comments or information requests through the Contact form. You may find our Data Privacy Policy here.
Cookies
As you navigate through www.lactalis-international.com, the website may deposit "cookies", small text files, on your computer. You may find the Cookies Management Policy here.
© 2019 – LACTALIS
Lactalis International
For more than 25 years, Lactalis International has been providing a large range of dairy products, for retail and food service customers, in Asia, Africa, Middle East and in the French Overseas Territories.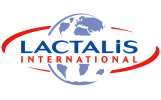 Browsing