International and regional brands
of Lactalis International
Brand presentation
From a secular tradition, Roquefort is the first French A.O.C. cheese.
It is made exclusively from sheep's milk, stored in naturally-formed cellars where it is left to mature for at least three months.
Under the vigilant supervision of the Master Cheese Maker, it develops its marvelous aromas and taste.
Since 1863, Société has respected and upheld this tradition. Known as the "King of the cheeses", the reputation of the Société Roquefort has extended far beyond the French borders and is now present in 80 countries.
Product range
Société offers a large range of Roquefort cheeses
To sum up
Product category: Cheese

Production site: France
Lactalis International
For more than 25 years, Lactalis International has been providing a large range of dairy products, for retail and food service customers, in Asia, Africa, Middle East and in the French Overseas Territories.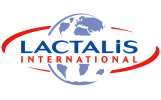 Browsing