International and regional brands
of Lactalis International
Brand presentation
Founded in 1850, McLelland is the 1st cheese producer in Scoltand and one of the largest producer of cheddar cheese in the UK.
Located in South West Scotland, McLelland cheese factory has been producing a large range of distinctive and delicious cheddar for more than 150 years.
Product range
Seriously offers a large diversity of flavours' intensity: from Seriously Mild (4 months maturation) to  Seriously Vintage (18 months maturation), available in 2.5kg and 200g and 20kg blocks.
To sum up
Origin: Scotland, United Kingdom

Product category: Cheese

Production site: Scotland, UK
Lactalis International
For more than 25 years, Lactalis International has been providing a large range of dairy products, for retail and food service customers, in Asia, Africa, Middle East and in the French Overseas Territories.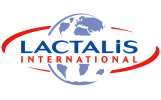 Browsing