International and regional brands
of Lactalis International
Brand presentation
For more than 30 years, Santal has been developing its expertise in the production of delicious fruity drinks, produced in Italy.
Flavour, variety and convenience are the greatest advantages of the Santal range of fruit juices and drinks.
Product range
Santal offers a large range of drinks : fruit juice 100% pure juice, fruit drinks and dairy fruit drinks, available in 1L and 200ml formats.
En résumé
Product category: Drinks

Products: 100% pure fruit juice, fruit drinks, dairy fruit drinks
You wish to contact our teams?
Lactalis International
For more than 25 years, Lactalis International has been providing a large range of dairy products, for retail and food service customers, in Asia, Africa, Middle East and in the French Overseas Territories.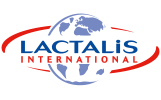 Browsing