International and regional brands
of Lactalis International
Brand presentation
Since 1925, QBB has been offering superior dairy products to families and Food Service professionals.
Established in Malaysia, QBB was the first to produce clarified butter for South East.
With more than 90 years of history, QBB has been developing a strong expertise in providing quality clarified butter.
Product range
QBB offers a large range of clarified butter, from 150g retail format to 18kg format for food service professionals.
To sum up
Product categories: Ghee (Clarified Butter)

Production site: Malaysia

Product: Ghee, 150g to 18kg
Lactalis International
For more than 25 years, Lactalis International has been providing a large range of dairy products, for retail and food service customers, in Asia, Africa, Middle East and in the French Overseas Territories.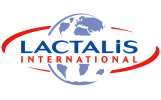 Browsing