International and regional brands
of Lactalis International
Brand presentation
For more than 25 years, Pride the Saudi brand, strive to deliver for Arab housewives & for professionals a wide varieties of cheese specially designed to make their cooking easy.  
Product range
Pride offers a large range of dairy products mostly produced in Saudi Arabia such as: processed cheddar blocks, slices (retail  pack & slices on slices food service pack), white cheese, mozzarella, triangles, spreadable cream and also blended butter.
To sum up
Product categories: Cheese, Blended butter

Production site: Midlle East, France

Products: Cheddar blocks, slices, white cheese, mozzarella, spreadable cheese, blended butter
You wish to contact our teams?
Lactalis International
For more than 20 years, Lactalis International has been providing a large range of dairy products, for retail and food service customers, in Asia, Africa, Middle East and in the French Overseas Territories.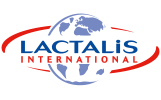 Browsing