International and regional brands
of Lactalis International
Brand Presentation
International brand sold in more than 150 countries, the number 1 cheese brand in Europe, Président is a leader in France in cheese and butter, with a presence in 85% of French households.
Président offers a large diversity of cheese, butter, and cream for enjoyable moments.
History
The story of Président is the story of a family, of the craft of butter and cheese-making and of a passion transmitted from father to son.
The Besnier family put their hearts into making the delectation of cheese and butter accessible to the greatest number, every day.
Président has always been able to keep one step ahead of fabrication techniques in order to guarantee consistently high-quality products available to the greatest number.
In 1968, thanks to a new specific production process from pasteurized milk, Président revolutionized the French camembert market by launching constant high-quality camembert, accessible and affordable to anyone: "Le Camembert Président".
In 1972, thanks to a new production process with "online butyrators", President also revolutionized the butter market by launching its Gastronomic butter, a high-quality product with a guaranteed savory taste during the whole shelf life.
Product range
Président offers a large range of high-quality products for Food Service professionals and individuals.
For Food Service professionals, Président offers the finest products with consistent functional performances, with Président UHT Whipping Cream, Président Pastry butter, and also offers also a large range of cheeses and butter in small and large formats for Food Service solutions.
For individuals, Président is an iconic brand featured on tables around the round, thanks to a very large range of cheeses, butter, and high-quality cream.
To sum up
Origin: France

Launch: 1968

Product categories: Butter, Cream, Cheese

Production sites: Europe, Middle East, Australia

BUTTER: gastronomic butter, pastry butter 
* Micro portion: 8g and 10g
* Block: 100g, 200g, 400g, 500g, 1kg
* Pastry butter: 2kg (82% fat, 84% fat)
* Block 10kg fresh & frozen
* Mini tub: 8g and 10g
* Tub: 125g, 250g
* Motte: 250g
* Roll: 250g, 500g, 1kg

CREAM: UHT cream, fresh cream, whipped cream, dessert preparations, coffee creamer
* UHT: brick 20cl (35%,18%,12% fat, Light, Pasta) / brick 50cl (35.1% fat) / brick 1L (35%,18% fat, Pasta), 10L (35%,18% fat)
* Fresh cream: tub 20cl
* Whipped cream: spray 30% fat: 250g, 500g
* Dessert preparations (crème brûlée…): brick 1L
* Coffee creamer: cup 10g

CHEESE:


Soft cheese: Camembert (145g, 250g, 8 portions), Camembert de Campagne (250g), Camembert in tin (125g), Le terroir in tin (125g), Camembert de campagne in tin (125g), Coulommiers (350g, 10 portions), Brie (200g, 500g, 1kg, 3kg), Brie in tin (125g), Saint Morgon (200g), Rouy (200g), Snack à la française (180g)

Hard & Semi hard cheese:

*Block: Emmental (220g, 250g, 400g, 3.7kg / slices 20g), Raclette (6kg), Mimolette (4kg), Edam, Gouda (20g, 150g, 225g, 1.9kg, 3kg), Maassdam (150g slices, 12kg), Comté le Montarlier (25g), Madrigal (5kg, 12kg), Saint Nectaire (1.7kg), Saint Paulin (20g, 2kg), Holland cheese (slices 150g)

* Shredded: Emmental (30g, 70g, 100g, 200g, 500g, 1kg), Mozzarella (450g, 900g, 1.1kg), Cheddar (450g), Mozzarella & Cheddar (450g), Mozzarella & Emmental (450g), Mozzarella & Kashkaval (400g), Light Mozzarella (400g)

Blue cheese: Bleu d'Auvergne (100g, 1.3kg), Fourme d'Ambert (2kg)

Fresh cheese:
* Fresh goat cheese: plain (113, 1kg), white herbs (1kg), Wood ash (1kg)
* Goat cheese St Maur (200g)
* Rondélé fresh spreadble cheese: garlic & herbs, nuts (125g)
* Labneh (550g, 2.7kg)
* White Cream Cheese (180g, 1kg, 2kg)

Processed cheese:
* Slices: Cheddar for hamburger (10, 20, 48), Cheddar for sandwiches (10, 20), Emmental for toast (10), Mozzarella for pizza (10), Light (10, 20), Gouda (10)
* EZP: Yellow cheese, American cheese, Swiss cheese (120, 160 slices)
* Portions:  triangles (8P, 16P, 24P) / Square (6P, 8P, 12P)
* My Cheese: Cheddar, Emmental, Brie (125g tub)
* Cream Cheese: 250g, 1kg
Discover Président websites
Lactalis International
For more than 25 years, Lactalis International has been providing a large range of dairy products, for retail and food service customers, in Asia, Africa, Middle East and in the French Overseas Territories.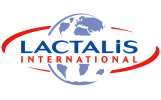 Browsing