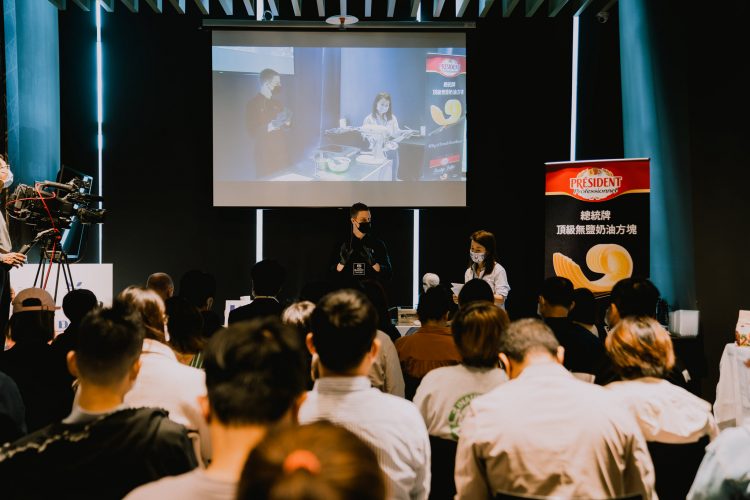 Taiwan – January 2022
Lactalis Taiwan is pleased to introduce Chef Manuel Bouillet, the Chef Ambassador of President Brand in Taiwan.
Q. What is your background as a pastry chef ? 
At the age of 19, after four years at a pastry school, I have obtained a BEP (a French certificate of Professional study) and a BTM (French vocational qualification in pastry). Once I had those diplomas I have worked at Fauchon in Paris, an iconic pastry house known for its reputation and its proven quality.  It was there that I have continued my development as a pastry chef, learning from the best in the sector. After two years at Fauchon, I've joined an all chocolate concept store named « Un Dimanche à Paris » (« A Sunday in Paris »). There, I could give free rein to my creativity by making original pastries. Some of them became go-to creations!
During one of my personal trip in August 2013, I have fell in love with Chicago so I decided to pursue my career in this country. Starting my American trip as an executive pastry chef at "Pâtisserie Coralie", I have provided the local with authentic French pastries bringing simple pleasure in their everyday life.
In November 2015, I've joined the best chocolate manufacturer of the world, Barry Callebaut, as a technical advisor. We explored trendy themes on the market, such as gluten-free and "pièce montée" made with chocolate. In October 2018, as I always seek new challenges, I've joined "L'Arôme" in Shanghai, a French culinary school well-known for its high-quality courses. Since, I am working as an executive pastry chef, teaching and trying to inspire students with my passion for pastries.
In April 2021, I was finally able to fulfil my dream by starting my own business, based in Taipei and called "Twins' Creative Lab" with my twin brother Alexis. Since then, my main focus is on research and development for brands and on the sharing of my knowledge in pastry with people all around the world. In June 2021, I also became Président Brand Ambassador.
Q. Can you speak about your project "Twin's creative lab" ? 
Twins' Creative Lab is a modular kitchen in which we host all types of events. The goal is to propose a customized service depending on the requests of our clients. We also can organize demonstrations, classes, live or differed videos, production and our R&D. The current worldwide situation encourage us to diversify at a maximum because we can't easily travel. We have high-quality materials for us to keep pushing further our creations.
Q. What are your favorite moments in your profession?
As a pastry chef, we are lucky to practice our profession in many different ways. What I prefer the most is teaching patisserie and exchanging with as many people as possible. Pastry is mostly a profession of exchanges, and this is how we progress and discover new ways of creating. I still remember learning a lot from my students in Asia. Their perspective on pastry is slightly different from ours in Europe. To question yourself every day and be open-minded is necessary to make fit in Asia.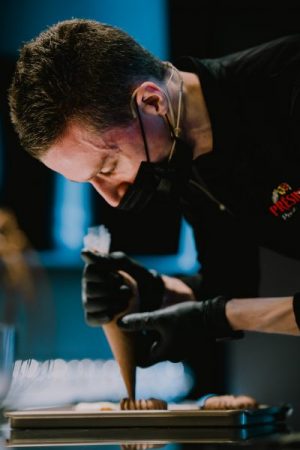 Demo Business France Exhibition – Foodexperience 
Q. What are the key elements to make good bakery products ?
Before you even start creating something, you need to consider developing a base idea. I generally spend a lot of time on my computer before going to the kitchen. I begin with the flavours and the textures I want, then I draw.
For me, taste must remain paramount. Having a taste on top of the game request raw materials of high quality. And it is at this point that butter, cream and other dairy products take a leading role for the taste of the finished product.
Then come the techniques applied to the product. We have a profession that needs technicity on the fundamentals. Those fundamentals are the bases of French pastry and we can't avoid it. This is with those fundamentals that we can create new things.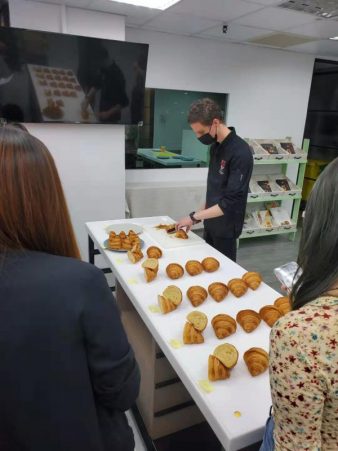 President Butter Sheet 82% 2Kg – sales team training
Q. Why do you want to work with President Professionnel?
As I said just before, for an exceptional taste and quality of your product, you need to begin with good raw materials. Président Profesionnel give me the possibility to be sure about the taste of my final product, but not only. To my mind, raw materials need to be simple of use for everyone.
For example, making a good croissant remains a challenge for most people because this product requires technique despite of its simplicity. The use of butter sheet, to use an example, is relatively simple and accessible for everyone. In Taiwan we have very complicated climate conditions, mostly in summer. So it is essential to have product that resist to it and easy to use.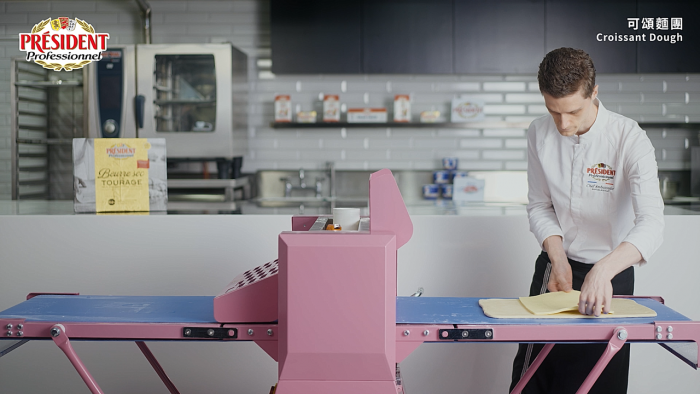 Online video demo "Guava Flowers" 
Q. What are the differences between Taiwan and France in the trends of boulangerie-pâtisserie ?
A lot of French people think that we are worldwide number one in terms of boulangerie-pâtisserie. It always makes me smile. The boom of our profession in Asia is impressive and growth up day by day. It is just that the consumption slightly differ. What is the most interesting to analyze is the contests in link with our industry. We often notice that Asian countries, and notably Taiwan, are frequently among the favorites, especially in Bakery. Their expertise in bread and viennoiseries are very impressive. Regarding the consumption, Taiwanese love the soft and slightly sweet products. Breads need to be light and airy.
Concerning pastry, rolled biscuits and light cream cakes are highly appreciated by the whole population. It is interesting to see that Taiwanese are more and more open to our French products such as galettes and other typically French pastries. To sum up, I think it is important to adapt to local tastes but at the same time maintaining the French technicity. This is highly appreciated by Taiwanese people.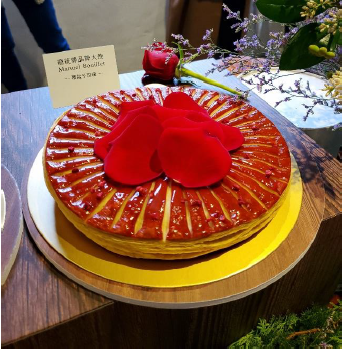 Taiwan King's pie event
Raspberry & Rose King's pie
Raspberry gellan and almond cream with organic rose jam from Pingtung (in the south of Taiwan)
Q. Which advices would you give to start as a young pastry chef ?
I will certainly repeat myself but I think that the basics of our profession are the most important. As I often say to my students « It is important to know how to walk before running ». It is the same for our profession. Without the basics of pastry, it is very much complicated to innovate and understand while you encounter a technical problem. Then I think that passion and motivation are essential assets to keep going. Let's be honest, this is not an easy profession every day. What shows some social medias doesn't always reflect the difficulty of our sector.
In another way, we now have a gratification of our profession much higher than 20 or 30 years ago. At the time, we were judged as those who didn't work well at school but now it is the opposite ! Some people with great diplomas reconvert themselves into food professionals as to give, I quote, « more significance in their live ». Interesting, isn't it ?!
Lactalis International
For more than 25 years, Lactalis International has been providing a large range of dairy products, for retail and food service customers, in Asia, Africa, Middle East and in the French Overseas Territories.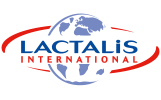 Browsing