International and regional brands
of Lactalis International
Brand presentation
For more than 50 years, Laicran has guaranteed to consumers to enjoy a delicious milk, nourishing with constant quality.
Laicran milk is exclusively elaborated with pure French cow's milk without any vegetable fat.
Product range
Laicran offers a range of milk powder and UHT milk in bottle or in small brick format.
The brand is actively present in the daily life of Senegalese and Malians.
To sum up
Product category: Milk

Products:

Milk:

Family milk powder: whole (pouch 20g, doypack 200/400g), skimmed (pouch 25g, doypack 400g)

UHT milk: whole (brick 50cl)

Flavored milk: vanilla, caramel, pistachio, mango and strawberry (bottle 190ml)

Milk cereals:

Milk cereals: milk corn, milk corn banana, milk corn honey (pouch 40g)
Lactalis International
For more than 25 years, Lactalis International has been providing a large range of dairy products, for retail and food service customers, in Asia, Africa, Middle East and in the French Overseas Territories.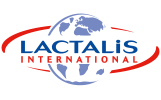 Browsing