International and regional brands
of Lactalis International
Brand presentation
For more than 50 years, Laicran has guaranteed to consumers to enjoy a delicious milk, nourishing with constant quality.
Laicran milk is exclusively elaborated with pure cow's milk without any vegetable fat.
Product range
Laicran offers a range of milk powder and UHT milk in a small brick format.
Since 2020, Laicran is offerting delicious processed cheese portions!
The brand is actively present in the daily life of Senegalese and Malians.
To sum up
Product category: Milk, Processed cheese

Products:

Milk:

Family milk powder: whole (pouch 20g, doypack 200/400g), skimmed (pouch 25g, doypack 400g)

UHT milk: whole (brick 50cl)

Processed Cheese: 8 portions, 24 portions
Lactalis International
For more than 25 years, Lactalis International has been providing a large range of dairy products, for retail and food service customers, in Asia, Africa, Middle East and in the French Overseas Territories.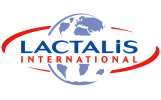 Browsing