International and regional brands
of Lactalis International
Brand presentation
N°1 milk brand in France, Lactel develops a large range of milk adapted to each age and for all the moments in life.
Product range
For more than 50 years, Lactel has been developing innovative products: 1st player to launch a UHT milk bottle to be recycled, Lactel offers a range of classic milk and milk adapted to special needs: easy to digest milk, organic milk or flavored milk.
In 2014, Lactel launched a range of UHT dairy desserts dedicated to international markets.
Discover Lactel websites:
To sum up
Product categories : Milk, Dairy Dessert

Production sites: Europe, Australia

Products:

Pure milk: whole, half skimmed, skimmed

Easy to digest milk (lactose-free), Organic milk

Flavored milk: strawberry, chocolate

Dairy desserts: Plain, Sweet plain, With fruits pieces, Creme dessert Chocolate, Vanilla

Lactel Eveil: Fruit Purée, Growing up Milk Powder, Growing up Liquid Milk

Formats : Brick: 20cl, 1L / Bottle: 20cl, 50cl, 1L / Dairy desserts: 4x125g / Powder: 400g, 800g / Fruit purée: pouch, cup
Lactalis International
For more than 25 years, Lactalis International has been providing a large range of dairy products, for retail and food service customers, in Asia, Africa, Middle East and in the French Overseas Territories.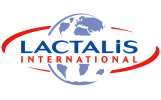 Browsing