Seoul – January 2020
Lactalis Korea is very proud to support the new generation of Chefs in Korea ! Great donation event at SICA school "baking with mentors & donation to help needy neighbors" with our iconic President products made in France ! "Better baking starts with better butter" Thanks to all the participants and to SICA school.
Lactalis International
For more than 25 years, Lactalis International has been providing a large range of dairy products, for retail and food service customers, in Asia, Africa, Middle East and in the French Overseas Territories.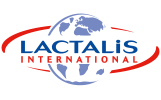 Browsing