International and regional brands
of Lactalis International
Brand Presentation
For 140 years, Galbani has been bringing the best of Italy to the tables around the world, in more than 140 countries.
Leader in the Italian cheese market in the world, Galbani offers a large range of products produced with respect to the tradition and the know-how of its founder Egidio Galbani.
Product range
With strong expertise in cheese making, Galbani offers a large range of Italian cheeses, combining quality, simplicity, and freshness: Mozzarella, Mascarpone, Ricotta, Parmesan, and Gorgonzola and also offers a range of high quality cured meat.
Discover Galbani websites
To sum up
Product categories: Cheese, Cured meat

Production sites: Italy, USA

Products:

Mozzarella:

Retail: Mozzarella 125g, Mozzarella Light 125g, Mozzarella di Bufala Campana DOP 125g, Mozzarella di Latte di Bufala 125g, Mozzarella Bocconcini 125g

Food service: Mozzarella block  2.5kg, Mozzarella Mini 5g 1kg bucket, Mozzarella Mini 8g 1kg bucket, Mozzarella Frozen 1kg, Pizzaiola 2.5kg shredded

Mascarpone: 250g, 500g, 2kg

Ricotta: 100g, 250g, 450g, 1.5kg

Gorgonzola: Cremoso 150g & 1/8, Intenso 150g & 1/8, Piccante 1/8

Parmesan:
Parmigiano Reggiano: 1/8 & wheel 36kg, Grated 1kg
Grana Padano: 1/8 & wheel 36kg, Grated 1kg

Other cheeses: Bel Paese 2.5kg, Crema Bel Paese  28g, Taleggio DOP 2,2kg, Pecorino Romano DOP 1/8, White Cream Cheese 1kg

Dessert preparations: Preparazione per Panna Cotta 1L, Preparazione per Tiramisù 1L

Cured meat: Salami, Mortadella, Bresaola, Ham cooked & non cooked…
Lactalis International
For more than 25 years, Lactalis International has been providing a large range of dairy products, for retail and food service customers, in Asia, Africa, Middle East and in the French Overseas Territories.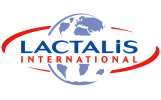 Browsing