International and regional brands
of Lactalis International
Brand presentation
Bridel has its origins in Brittany in the heart of the dairy regions of France.
Since 1846, the brand has passed down the tradition of high-quality dairy products from generation to generation, 100% cow's milk.
Product range
Bridel offers a large range of dairy products for the whole family. Bocage by Bridel is much appreciated in Africa for its delicious butter taste, convenient packaging, stable at high temperature without melting. Its success in Africa has made Bocage by Bridel a product pillar of the range.
For more than 10 years Bridel also offers a full range of instant milk, available in tin and pouches.
In 2018, Bridel launched a range of flavoured milks. This refreshing drinks offers all the essential nutrients from milk, with a large range of delicious flavors, to grab and go
To sum up
Production sites: France, India

Product categories: Milk, Butter, Cream, Cheese

Products

MILK:
* Pure milk : whole, half skimmed, skimmed (brick, bottle 1L)
* Familly milk powder : Tin (400g, 900g, 1,8 kg) / Pouch (350g)
* Flavored milk: vanilla, chocolate, pineapple, mango and strawberry (bottle 190ml)

BUTTER:
* Butter block : unsalted, salted (200g)
* Butter dish: unsalted, salted (250g), Bridelight unsalted, salted 40% fat (250g)
* Mini tub, Micro portion: unsalted (10g)
* Blended Butter: Bocage unsalted (200g)

CREAM:
* UHT Cream: 35.1%, 18% fat (brick 1L), 30% fat (brick 3x20cl, botlle 2x20cl), 12% fat (botlle 2x20cl), 4% fat (botlle 2x20cl)
* Fresh cream: 30% fat (pot 20cl, 50cl), 15% fat (pot 20cl, 50cl), Bridelight 3% (pot 20cl, 50cl)
* Whipped cream : 20% fat (spray can 250g), 11.5% fat (spray can 250g)

CHEESE:
* Soft cheese: Camembert (250g, 8 portions), Brie (200g, 3kg), Coulommiers (350g), Le Carré (200g)
* Hard cheese: Emmental block (220g, 3kg), Emmental shredded (60g, 200g)
* Processed cheese: Slices (Cheddar, Emmental, Mozarella, Light, 10 slices), Portions (8 portions)
Lactalis International
For more than 25 years, Lactalis International has been providing a large range of dairy products, for retail and food service customers, in Asia, Africa, Middle East and in the French Overseas Territories.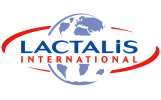 Browsing