International and regional brands
of Lactalis International
Brand presentation
French brand offering a quality alternative to dairy products by offering lactose free whip topping for food service professionals and a range of  quality butter blend products.
Product range
Ambassador is a partner brand for Food Service professionals by offering non dairy,  lactose free – top sweetened whipping – , with high performances : great stability at a higher temperature and at high-speed mixing.
Ambassador also offers an alternative for butter lovers, by offering Ambassador unsalted and salted, a blend of vegetable oils and butter for a light creamy taste.
En résumé
Product categories: Butter blend, Non dairy cream

Production sites: France, Malaysia

Products: UHT Whipping Cream (sweetened), Butter blend (Salted and Unsalted).
Lactalis International
For more than 25 years, Lactalis International has been providing a large range of dairy products, for retail and food service customers, in Asia, Africa, Middle East and in the French Overseas Territories.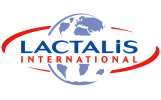 Browsing