International and regional brands
of Lactalis International
Brand presentation
French brand offering a quality alternative to dairy products by offering non-dairy UHT cream  and butter blend products.
Product range
Ambassador is a partner brand for Food Service professionals by offering lactose free whipping cream, with high performances and cost control management.
Ambassador also offers an alternative for butter lovers, by offering Ambassador unsalted and salted, a blend of vegetable oils and butter for a light creamy taste.
En résumé
Product categories: Butter blend, Non dairy cream

Production sites: France, Malaysia

Products: UHT Whipping Cream (sweetened), Butter blend (Salted and Unsalted).
You wish to contact our teams?
Lactalis International
For more than 20 years, Lactalis International has been providing a large range of dairy products, for retail and food service customers, in Asia, Africa, Middle East and in the French Overseas Territories.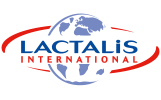 Browsing