Dubaï – July 2019
Lactalis, official sponsor of Bastille day event in Dubaï organized by the French Consulate.
We are proud to have served a tasty cheese display to all the guests.
Discover the  "behind the scenes" of this unforgettable event!
Lactalis International
For more than 25 years, Lactalis International has been providing a large range of dairy products, for retail and food service customers, in Asia, Africa, Middle East and in the French Overseas Territories.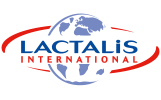 Browsing