Dubaï – February 2019
A night to remember !
Thank you for having joined us at our cocktail dinner organized by Lactalis Dairy Products & Trading Middle-East.
#Lactalis #cocktaildinner #cheesebuffet #celebration #dairyexpertise #MiddleEast #Gulfood
Lactalis International
For more than 25 years, Lactalis International has been providing a large range of dairy products, for retail and food service customers, in Asia, Africa, Middle East and in the French Overseas Territories.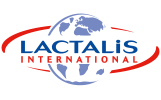 Browsing