International and regional brands
of Lactalis International
Important notice
The information on this website is intended for healthcare and child nutrition professionals only.
Because breast feeding is best for babies, Celia supports the public health recommendation of the World Health Organization advocating exclusive breastfeeding until 6 months of the child. According to regulations and code of WHO, we can not communicate about our range of infant milks until the 6 months. When breastfeeding is not possible, only Healthcare Professionals can advise infant formula to meet the specific nutritional needs of the child.
Brand presentation
Celia believes that all children of the world should have the opportunity to grow well and be happy, whatever their needs, age or country.
To accompany all mothers of the world to offer her child the best nutrition after breastmilk: Celia proposes the right solution at any age, including if they have some medical troubles or allergies, with expert, safe and high-quality products for daily and medicalized nutrition.
Product range
Developed since 1927 by experts in infant nutrition and medicalized products, Celia offers a large range of adapted products (especially in case of allergy, daily to advanced /medicalized nutrition), made with exclusive ingredients with proven efficiency, prescribed by Health Care Professionals.
To sum up
Product categories: infant milk, infant cereals

Products: infant milk, infant cereals
You wish to contact our teams?
Lactalis International
For more than 25 years, Lactalis International has been providing a large range of dairy products, for retail and food service customers, in Asia, Africa, Middle East and in the French Overseas Territories.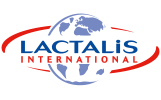 Browsing